The Lady Indian softball team finished the tournament going 2-4 against some of the largest schools in the state. 5 of the 6 teams were state tournament teams last year. The Lady Indians were in ever game. Lots of times just a hit away from tying it or taking the lead. At the end of week 1 the Lady Indians are 5-4. They return home to district play Monday against Spiro at 4:30.

Lady Indians defeat Midwest 8-1.

Lady Indians 1-1 today so far. Just beat Moore 5-0!

Lady Indians drop game 2 to 5A Sand Springs 6-0. Play again at 8 PM.

Lady Indian softball lost game 1 to 6A Durant 5-0. Now playing Sand Springs.

Sorry Broken ARROW not Broken Bow. The HS softball team will be in tournament today and tomorrow at Broken Arrow. Sorry for the confusion.

HS softball won yesterday 10-0 to improve to 2-0. The girls travel to Broken Bow for three games today and three tomorrow.

HS schedules will be live tonight on Students and parents' grade book access. Please be advised they are VERY subject to change!

Pocola Lady Indians (1-0)softball team opens the season with a 8-2 win over district opponent Hartshorne Lady Miners. The Lady Indians will be in action again Thursday traveling to another district opponent, the Wilburton Lady Diggers (2-0). Game time is 4:30.
Today's Softball game has been moved to 4:30.

Softball game scheduled for today has been cancelled by Cameron.

First Day of School starts Thursday, August 16th, 2018

Football preseason practices begin August 6, 2018

Pocola Softball begins preseason practices Monday, July 16 at 8 am.

Last day of school May 17th! Have a great summer.

Spring Break!!!!!! Starts Friday March 16th. We will be back in school March 26th. Everyone be safe and enjoy your break.

Order your yearbook today for $50.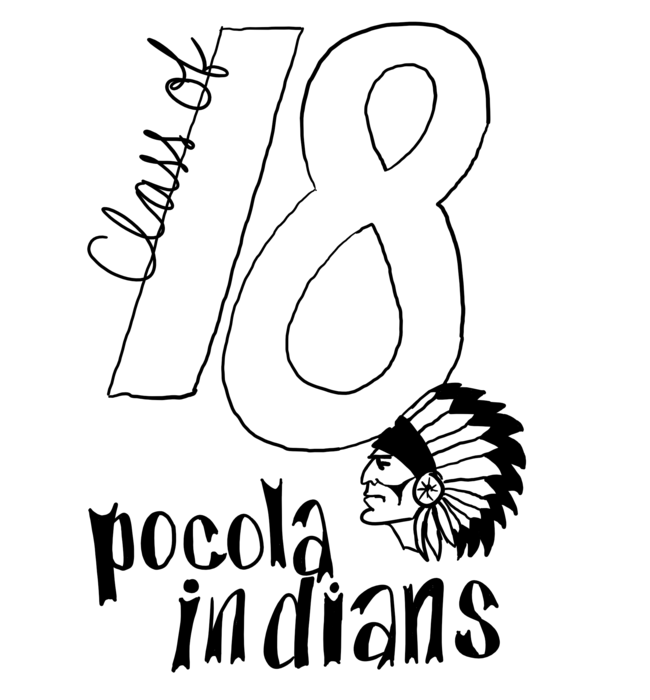 Spring Sports open up today. -High School Baseball @ Stigler -High School Softball @ Crowder -MS Baseball @ Home -MS Softball @ Wister

Welcome to our new website!

Welcome to our new website!